ORGASMIC MASTERY COUPLES GOLD COAST
Orgasmic mastery couples gold coast with rose richie
ORGASMIC MASTERY FOR COUPLES
EJACULATION CONTROL FOR MEN
AWAKEN FEMALE PLEASURE AND SQUIRTING FOR WOMEN
ORGASMIC MASTERY COUPLES GOLD COAST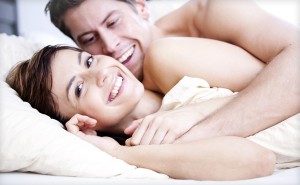 ORGASMIC MASTERY COUPLES GOLD COAST
WHY ORGASMIC MASTERY FOR COUPLES? The goal of my Orgasmic Mastery session, is to awaken the human body into the experience of luminous energy orgasms and then multiples of orgasm. Our human bodies have such out-of-this-world potential for divine pleasure, however, reaching heightened pleasure states of bliss is more easily attainable with the right relationship and pleasure coach!
THE GOAL – Luminous energy orgasms and/or aura orgasms are possible when people of all genders are taught how to reach elevated levels of arousal and circulate their orgasmic energy, around their body, into wave after wave of body bliss and pleasure.
GENITAL ORGASM: – Many people of all genders only experience one orgasm and then they become sensitive and do not wish to have their genitals touched or stimulated any longer. This is what I describe as a "genital orgasm".
LUMINOUS ENERGY FULL-BODY ORGASM
A women's goal may be to experience multiple orgasms and awaken female ejaculation, also known as squirting.
Males, are usually more interested, in learning to last longer and gain control over their ejaculation. Men can also experience multiple orgasms with delayed ejaculation.
ORGASMIC MASTERY COUPLES GOLD COAST
WHAT TO EXPECT? – Be pampered with my delicious Kinkassage bodywork, learn simple sensate touch techniques and Tantric practices, such as eye gazing, to open the heart chakra.
In your mini personalized Orgasmic Mastery session, I draw upon my knowledge of Sexological Bodywork, Shamanic activation to awaken sexual kundalini energy and Tantra techniques to assist you to surrender into pleasure. You will be taught how to awaken and circulate your arousal and sexual energy into every cell of your body.
BOOTILICIOUS TOUCH – During your Couples Orgasmic Mastery session you will thoroughly enjoy my deliciously naughty and sensually stimulating Buttock relaxation bodywork.
GENITAL BODYWORK – Your Orgasmic Mastery session ends in Lingam & Yoni Bodywork.
ORGASMIC MASTERY COUPLES GOLD COAST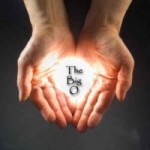 ORGASMIC MASTERY COUPLES GOLD COAST
BOOK YOUR SESSION:
$800    (2 Hours each, Session duration 5 hours)
$1000  (2.5 hours each, Session duration 6 hours)
Please book your session by text  to 0404 449 433
…
ORGASMIC MASTERY COUPLES GOLD COAST
CONTACT ME
Rose Richie
Ashmore, Gold Coast
Available 9am to 9pm
In-call only by appointment
Mobile: 0499 978 955
International: +61 499 978 955
Please TEXT or call me to book your Kinkassage session
ORGASMIC MASTERY COUPLES GOLD COAST
MALE MULTIPLES MASTERY GOLD COAST

ORGASMIC MASTERY COUPLES GOLD COAST