LINGAM WORSHIP GOLD COAST COUPLES
Lingam worship gold coast couples with Rose Richie Kinkassage
PERSONALIZED MINI WORKSHOP
LEARN HOW TO REALLY TURN YOUR MALE PARTNER ON
BY GIVING HIM AN EROTIC MASSAGE AND LINGAM BODYWORK
LINGAM WORSHIP GOLD COAST COUPLES
ADVANCED SEXUAL SKILLS FOR MEN
The male body has such amazing capacity to experience heightened states of ecstatic bliss, pleasure and un-chartered orgasmic potential. I am not talking about 10 seconds of orgasm, combined with ejaculation – I am talking about going into heightened states of sublime ecstasy for five, ten, fifteen minutes and longer!
Unfortunately, most men only know the intensity of a genital orgasm which can last about 10 seconds with ejaculation.
My Lingam Worship Mini Workshop will teach you how to give your male partner a sensual massage and you will both learn bodywork techniques, that will assist him to last longer.
LINGAM WORSHIP GOLD COAST COUPLES
"Within my body are all the sacred places of the world, and the most profound pilgrimage, I can ever make, is within my own body"  Saraha
LINGAM WORSHIP GOLD COAST COUPLES
I received one-on-one training with Aleena Aspley, Somatic Sexologist, Tantra practitioner and owner of the Kinkassage® trademark.  Aleena has over 13 years of experience coaching men to heighten their erotic potential and becoming multi-orgasmic.  Here's what she has to say about this service….
LINGAM WORSHIP GOLD COAST COUPLES
AWAKENING MEN
Opening the male body, to awaken and expand his orgasmic potential into full-body & multiple orgasms, is possible, when a man is taught how to access his limitless orgasmic potential and precious Shiva God energy.
All men are capable of experiencing intense feelings of joyous bliss and pleasure, for which the male body was designed to enjoy.
LINGAM WORSHIP GOLD COAST COUPLES
The goal of my Lingam Worship mini workshop, is to show you how to arouse your male partner, very slowly, this will give him the opportunity to experience an expanded orgasm. Our human bodies have such out-of-this-world potential for pure divine and endless pleasure!
LINGAM WORSHIP GOLD COAST COUPLES
WHY SHOULD YOU CHOOSE TO BOOK A SESSION WITH ME?
At the end of your Lingam Worship session, you will leave my studio with a complete understanding about how the male erotic wiring works. You will completely understand how male genital arousal can be circulated upwards and around your body. My Lingam Worship techniques radically assists every male to last longer, and are valuable Tantric based techniques, which he can practice and use, for the rest of his life.
LINGAM WORSHIP GOLD COAST COUPLES
lingam worship for couples
personalized mini workshop



Advanced Lasting-Longer Mastery for Men
LINGAM WORSHIP GOLD COAST COUPLES
SESSION DETAILS
$650  (Duration 3-4 Hours)
GOAL
Awaken your Heart Space, Arousal & Bliss into a Full-Body Orgasm
PREPARATION
Do not ejaculate for at least 24 hours before your booked session.
Do not take Viagra or Cialis
No alcohol or recreational drugs
Do tell me if you are on pain killers or antihistamines
Intentional travelers – Do tell me if you have jet lag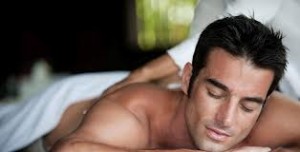 LINGAM WORSHIP GOLD COAST COUPLES
PREMATURE EJACULATION & LASTING LONGER
If you have a problem with arriving too FAST, then do your relationship a favour and book a Lingam Worship mini workshop with me.
MALE MULTIPLES MASTERY GOLD COAST
CONTACT ME
Rose Richie
Ashmore, Gold Coast
Available 9am to 9pm
In-call only by appointment
Mobile: 0499 978 955
International: +61 499 978 955
Please TEXT or call me to book your Kinkassage session
Follow me on Facebook
Tweet me on Twitter
LINGAM WORSHIP GOLD COAST COUPLES